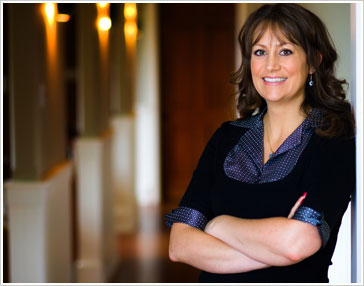 Dr. Stephanie White
A 1996 Ford Scholar, Dr White graduated Magna Cum Laude from Linfield College with her BS degree in biochemistry. Several of her college summers were spent doing biochemistry research under the tutilage of Drs Reinert and Oxford (courtesy of a Murdock grant) that was later presented at numerous venues including the American Chemistry Society convention in Anaheim, CA. This experience enabled her to continue her research endeavors after graduation in the biochemistry department of Oregon Health and Science University under the esteemed guidance of Drs Lampi and Oxford.
She later graduated with clinical and academic honors from OHSU with her DMD degree. Upon graduation, she was awarded the Larry Sorum Memorial award. This award recognizes excellence in the study of endodontics. Immediately after graduating, she started practicing in Gearhart where she thoroughly enjoys taking care of her patient's needs.
In an effort to keep up with the latest and greatest in dental care Dr White is a member of several study clubs. She is a member of the Benson Study Club (which focuses on systematic review of scientific literature and publications), MIND Study Club (a Seattle Study Club affiliate which focuses on comprehensive dental care), and Fortis Aureus (an R.V. Tucker Gold Study Club chapter). This Academy is fundamentally different than other similar organizations in dentistry. The functioning premise is one of continual clinical participation in a study club setting under the guidance of a mentor. The goal is operative excellence with the use of cast and direct gold as restorative materials. In 2013 Dr White became a member of The Academy of Clinical Technology, The Academy of Laser Dentistry, and completed formal laser training and received certification for the Lightwalker Laser. Using the laser for a variety of services has advanced the quality of care provided to the patients at Gearhart Dentistry.
It is a passion of Dr White's to provide high-quality comprehensive care to all of her patients in a way that recognizes and respects each ones specific individual needs in a compassionate and respectful manner. Dr White has obtained Standard proficiency with ALD and is an active member of the ODA, ADA, AGD, ALD, ACT and IATP: International Affiliation Of Tongue-Tie Professionals.
Dr White uses an in-office laser treatment for assisting babies to latch on to the breast, in addition to treating older children and adults for certain dental and speech issues.
Dr White is a classically trained violinist (but enjoys "rockin' it" on her electric violin as well), enjoys golfing, bowling, reading and spending as much time with her family as possible.
Dr. White is married to her college sweetheart, Scott. They have two beautiful girls, Kenna and Ellie (pictured below).